So today was the big day.
The first day of school.
The first day of first grade.
The first day I have woken up before 7am.
(it's the sad, sad, truth…I am just not a morning person.)
*yawn*
As my little first grader waited for her dad to drive her to school she colored on the sidewalk:
What did she write?
I love first grade
awwwww.
I totally miss being in school and thinking it was awesome.
Those were the days.
*sigh*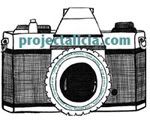 (Visited 2 times, 1 visits today)