After my husband graciously took my photo this week, I rallied the kids and took a few of them.
My husband wanted no part in my picture extravaganza.
booo.
He stayed in the car and watched Shrek cause the skeeters were so bad he's pretty was sure he gained lift off for a brief second or two while taking my picture.
He may be right.
But, my girls were pumped!
I was pumped they were pumped!
okay, so here we go!
This is one of the very last ones I took
The lighting made the weeds look great!
Never thought I would say that!
One of the first pictures I took:
I had told her to give me attitude.
What? I ASKED for attitude? Yup, and she gave it to me then laughed cause it was funny.
*click*
And the little one: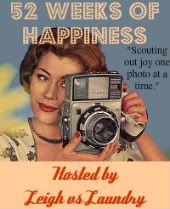 And lastly:
I have quit a few more I will keep sharing over the week.
I also took some pictures of our rad chickens.
I threw the word rad in there cause I was trying to be polite.
After looking at some photos I took yesterday I couldn't help but think the chicken was giving me the death glare.
I think my girls nabbed a psychotic chicken!
Well here, take a peck….. I mean peek, for yourself:
(Visited 3 times, 1 visits today)