So I have been searching for a large Moroccan style wall stencil for awhile now and whenever I find one I love I suffer sticker shock.
Look at this one….isn't this pretty?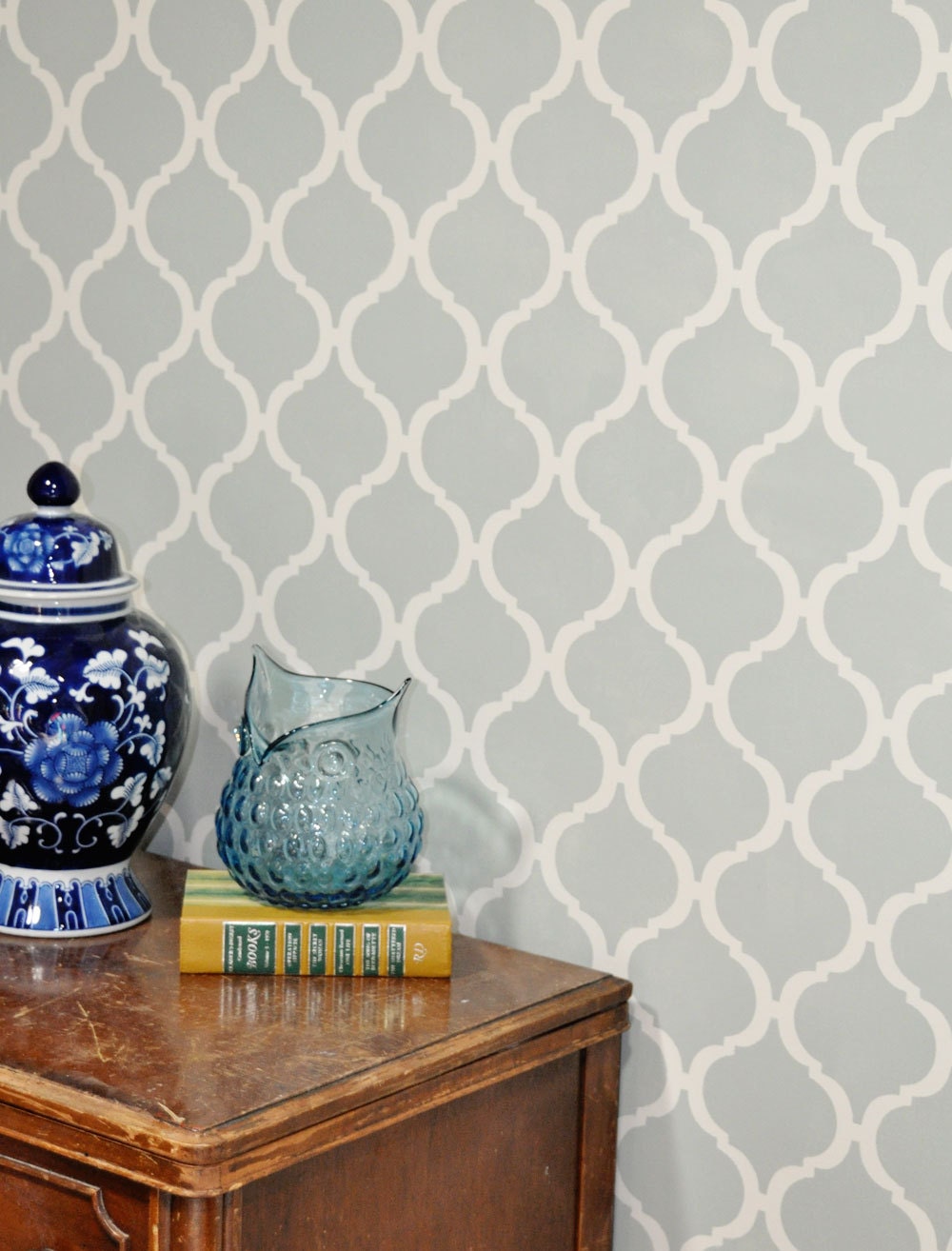 or this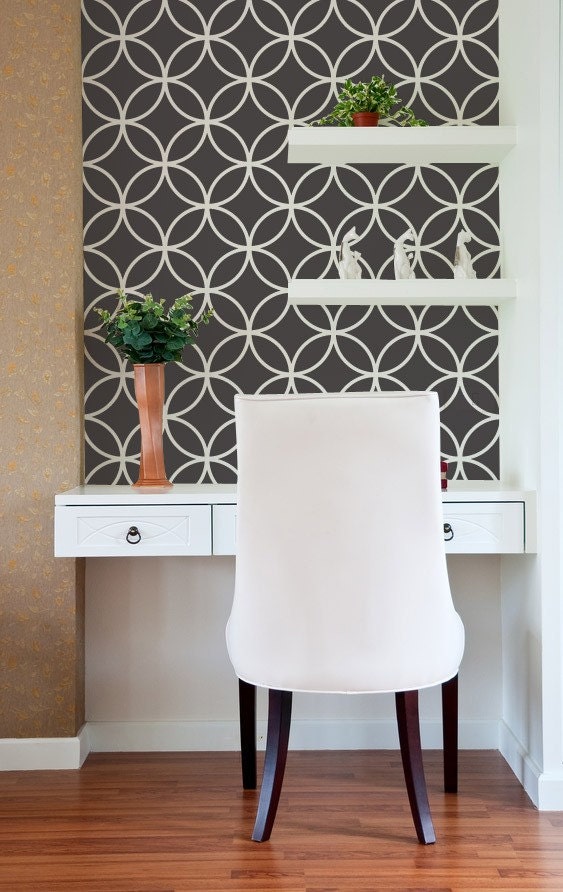 BUT,
$44.00 + shipping+ tax.
Boo.
I spent time looking up DIY wall stencils, and there are some crazy crafty people out there that are making their own, but I wasn't too sure it was something I could do without loosing my mind.
So I downsized my project from the large office wall to the small entry way closet and thought maybe I could handle that DIY stencil area and perhaps only loose half my mind.
And so I started..
As of this moment Im about 1/2 way through.
(I screwed up and am waiting for the cover up paint to dry before I can move on..shhhh)
What I ended up using was an oatmeal lid for tracing, a level, a pencil, a paint brush and some leftover paint.
cost me zero.
notta.
ziltch.
And here is what I have so far:
So I have been tracing the lid with pencil, then just going over with my brush..
I also penciled in a light grid so things stay relatively even.
Its tedious, and the circles certainly aren't perfect, but I don't see anyone staring at them and noticing.
I cant wait until its finished!